Kelly Blakely
Trainer: Billy
Profession: Healthcare Transportation
Kelly has been a client at Apex Wellness since early 2015 and works out with us three times a week.
When Kelly started her weight-loss journey in 2012, she would do the occasional bootcamp class but didn't exactly know what to do in a traditional gym or what wellness truly meant to her personally. The process was intimidating for her at the beginning.
Around that time, Kelly's CEO was training with our founder, Ryan, and she noticed the positive changes he was making in his fitness and routine. She became curious and eager to learn more about wellness overall because of his changed behavior.
When Kelly came to Apex, her goals were to become stronger, lose weight, and to really understand what wellness means, including knowledge around diet. Kelly's goals are on track and she's close to achieving her target weight. She is currently feeling the strongest she ever has and is the most knowledgeable she's ever been about diet and what it takes to be "well."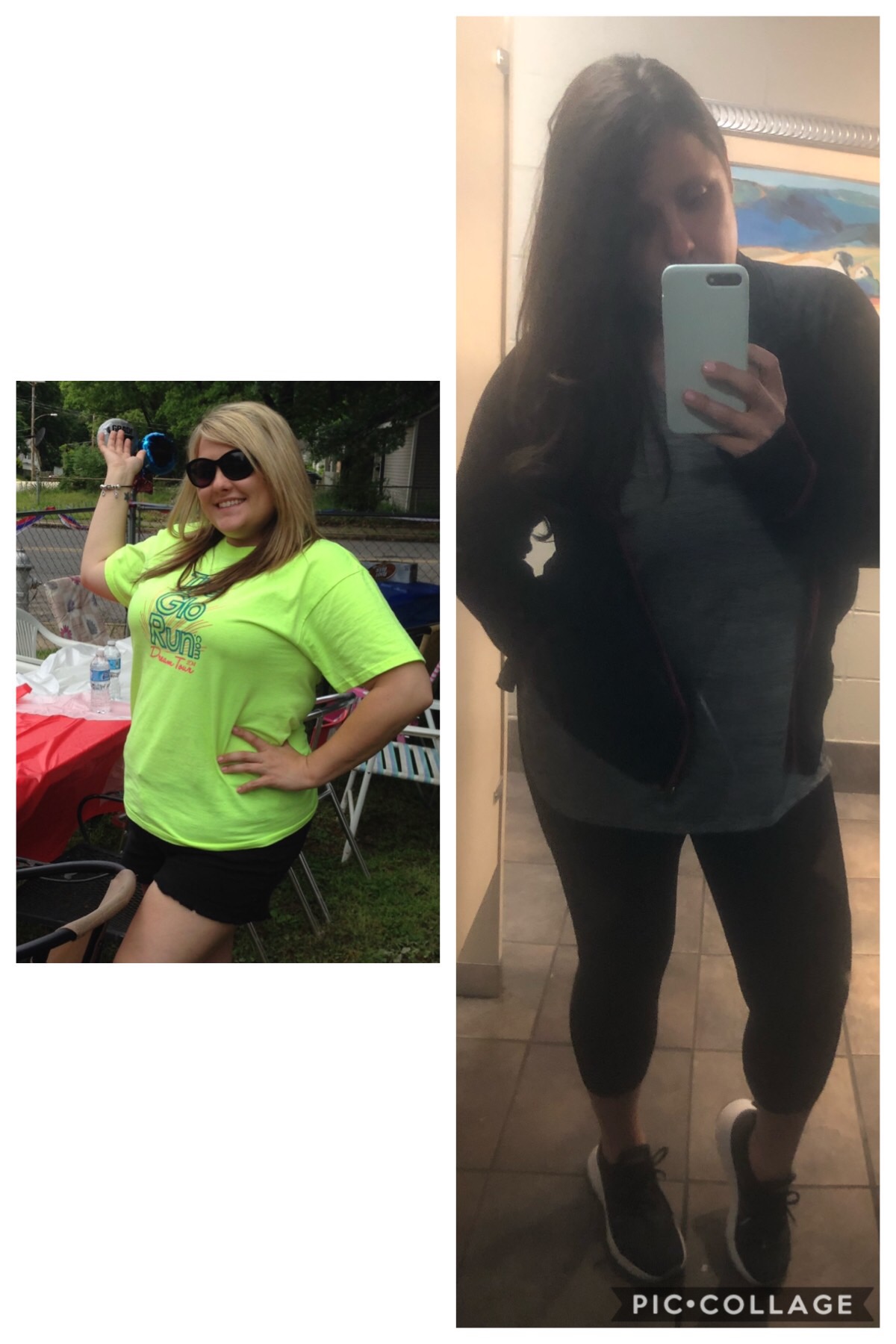 Left: the year Kelly started with Apex Wellness.
Right: April 2019.
Plus, she's sleeping better, has more energy, her clothes fit better, and she has achieved big goals for herself that she didn't know she could do. She has done all of this while also meeting people in the Apex fitness community who she loves spending time with.
Kelly enjoys the exercise customization and the challenge of Apex personal training workouts. She often jokes that her trainer, Billy, thinks she's stronger than she is … "but I am proven wrong each time. We are constantly hitting new personal records," Kelly says.
When Kelly isn't working or working out, she is often traveling, catching a brunch or dinner with friends, or at a concert.
Keep it up, Kelly!
"Apex Wellness is somewhere you can go and not be judged. You can let your trainer know your goal at the time and they will always ALWAYS support you, motivate you, and help keep you accountable. You will not get the same support from any other gym - I can guarantee you."

"I have learned that it's not so much about the number on the scale as it is how you feel. So, I'm slowly transitioning from the number on the scale to how I feel in my clothes meaning the most. This is all to everything Apex has taught me."